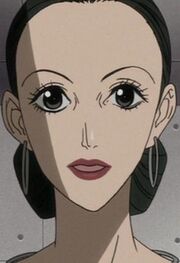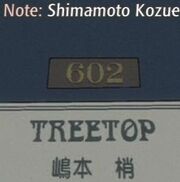 Kozue Shimamoto is a modeling scout Yukari visits 18m30s into episode 7 at Mikako's recommendation.
She is heard talking on the phone to someone named Yukino (who is probably George's mother) about a situation very similar to (and which actually might be) the one Yukari is in when she moves in with him.
They are later seen together in George's place in episode 8 by Yukari and it is confirmed that it's his mother. Yukari mistakenly first thinks that Kozue might be Mistress #2 and then thinks Yukino might be.
She is a rep for Treetop.